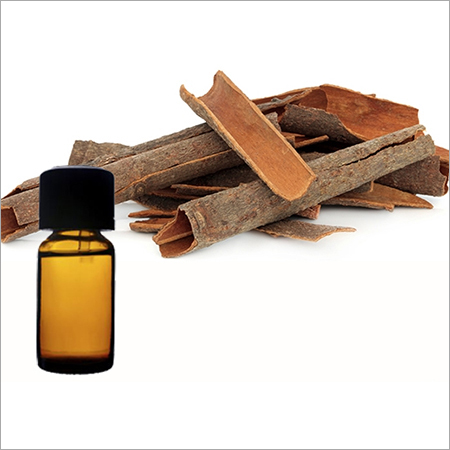 Product Description
Cassia Oil for Skin
Description of Cassia Oil :-
With the assistance of modern-day production unit, we have been capable to provide Cassia Oil for Skin, which has been incorporated with quality-approved ingredients. In order to insure the zero side effects, the product has been checked on different parameters by our team of quality controllers. Made with accurate formulation, longer shelf life and accurate pH value, the main components of the essential oil are cinnamic aldehyde, benzaldehyde, linalool cinnamyl, acetate and chavicol. The Cassia Oil for Skin blends well with Cedarwood, Frankincense, Lavender, Wild Orange, Clove, Lemon and Ylang Ylang essential oils for diffusion.

How Cassia Essential Oil is made ?
This evergreen plant is native to Burma and China and is usually known as Chinese Cinnamon. Its bark is generally used to flavor food and beverages similar to original Cinnamon. The Cassia Essential Oil is traced by steam distillation of its leaves and branches. Bark is also utilized many time to pull out the oil.

What are the toxicological properties incorporated by Cassia Oil for Skin ?
Cassia Essential Oil is an anti-diarrhea, anti-emetic, anti-rheumatic, anti-arthritic, anti-galactogogue, antidepressant, astringent, antiviral, antimicrobial, carminative, circulatory, febrifuge, emenagogue and stimulant matter.