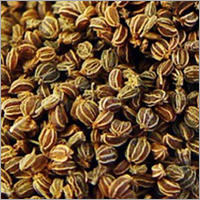 Product Description
The essential oil of celery seed or Celery Seed Oil is known for excellent medicinal value. The oil is extracted from the celery plant (Apium graveolens belonging to the Umbelliferae plant family). In the Indian Ayurvedic medicinal area, celery plant and Celery Seed Oil has been widely revered since ages. As a diuretic, the oil aids in detoxification and toxin removal from the body, including excess bile, fats, salts, uric acid, urea, etc. This oil is also good for liver health as it has liver cleansing properties. This is because use of the oil ensures there is no harmful toxin build-up in the body, which might adversely affect the liver. We supply pure grade of this oil for such uses.

Main Uses:
1) It ensures smooth functioning of kidneys and the liver.
2) It can give relief from muscular aches and pain.
3) As an active antihypertensive agent, it cures hypertension.
4) It helps get rid of indigestion, poor appetite, bloating and diarrhoea.