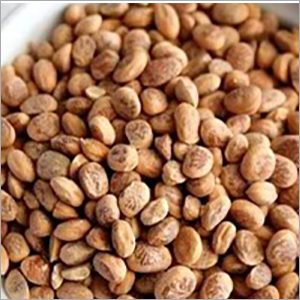 Chironji Oil
Product Code : 06
Product Description
Anyone who is well versed with Ayurvedic Oils would swear by the power of our offered Chironji Oil. Since time immemorial, this oil has been used as the perfect alternative to almonds and oils derived from such nuts. This is because, Chironji, has a flavour and taste reminiscent of almonds. Derived from modest chironji seeds via the steam distillation method, this Chironji Oil we offer is mainly demanded for its blood purifying properties, which makes it best suited for treating digestive ailments and disorders of various types. The oil with its therapeutic properties can be used as an effective cure against diarrhoea and irregular bowel movements.

Main Uses of the Oil:
1) It is used for unleashing new vigour and vitality in the body
2) It can be used to cure bowel disorders, fever, etc.
3) Its medicinal properties are also effective against cold and flu
4) The oil also has anti-inflammatory and antiseptic properties