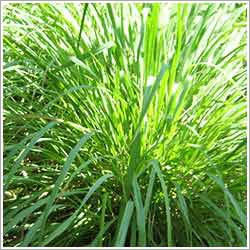 Product Description
Family: Graminae
Citronella Java Oil :-

Is it true that you are nourished up of scratching your body over and over on account of those minor mosquitoes that continues hunting down the blood in your garden or home? Along these lines, we present one of the exceptionally sold oil in the country. Citronella Java Oil is made by utilizing 100% regular java class Citronella Oil to repulse mosquitoes i.e. you never again require to stress over those minor creatures that enables you as well as your family at a hazard. It functions both inside and outside, so you may sit in your lawn and unwind while our Citronella Java Oil is on the job. This interesting oil is pressed with exceptional features that makes it much-requesting oil for application in personal care and aromatherapy. The much-well known utilization of citronella oil in family is its strong activity to avert houseflies and mosquitoes. Weaken 10 drops of provided Citronella Java Oil in 100 ml water and spray around the places where mosquitoes are detected the most. Additionally, smell sweethearts can likewise appreciate the calming and fresh fragrance of our oil by diffusing couple of drops with oil burner or aroma diffuser.

Applications :-

Passionate and Enthusiastic Qualities.
Calming in nature.
Cleans and cools to decrease negative feelings.
As a bug repellent utilized adequately with Cedar wood as to regulate mosquitos, insects and ants around the garden and home.
Shipping Options:
We have shipping our goods by Air as well as Sea and also shipping i.e. DHL, FedEx, UPS, TNT, & EMS.
| | |
| --- | --- |
| Product | Citronella Oil |
| Lot No | As mentioned on Label |
| Manufacturing Date | Jan. 2010 |
| Best Before | Jan. 2012 |
| Appearance | Fluid liquid |
| Colour | Light Yellow |
| Odor | Fresh and sweet |
| Botanical Source | Cymbopogon Winterianus Jowitt |
| Specific Gravity | 0.8820 to 0.8875 at 23oc (0.8845) |
| Optical Rotation | (-) 2o to (-) 4o at 23oc (-3.2) |
| Refractive Index | 1.4750 to 1.4885 at 23oc (1.4880) |
| Acid Number | 0.5 to 3.5 (2.1) |
| Ester Number | 20 to 40 (31.5) |
| Ester Number After Acetylation | 250 to 280 |
| Total Alcohol | 70 to 80% (Calculated as Geraniol) |
| Aldehyde Content | |
| 21.5 to 35% (Hydroxylamine Hydrochoride Method) | |
| Solubility | Soluble in 0.8 to 1.5 vol. of 80% alcohol |
| CAS No. | 91771-61-8 |