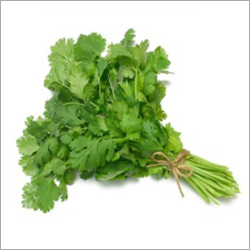 Product Description
Cilantro Oil or Coriander Oil is extracted from the tiny seeds of the coriander plant. The extraction is done via the steam distillation process. The oil is associated with many known uses because it has excellent antispasmodic, analgesic, carminative, depurative, and digestive properties. One of the benefits of this miraculous oil is that it helps cure frigidity of both males and females, ensuring a happy and healthy conjugal life. Plus, the oil because of presence of potent substances promotes lipolysis and aids in fast weight loss. Coriander Oil also calms down cramps and convulsions and is widely chosen by sports enthusiasts for getting ready relief from stiff joints and muscles.

Main Uses:
1) It eliminates excess gas from the stomach and intestines.
2) It effectively fights oral as well as body odour.
3) It stimulates proper functioning of the brain.
4) It gives relief from nausea.