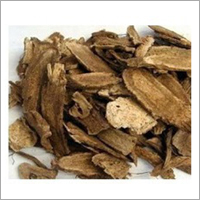 Product Description
Costus plant belonging to the genus Saussurea of the family Asteraceae is the herb from where this particular essential oil is derived. For extracting the oil, the roots of the Costus plant are cleaned and subjected to the process of steam distillation. Having a mild, warm and pleasant odour, Costus Root Oil (Cultivated) finds a revered place as an oft-used ingredient in the world of perfumes, incenses and other fragrant products. Many people also use Costus Root Oil (Cultivated) as an aromatic hair rinse. Today, this fragrant light yellow to light brown oil enjoys the greatest demand among incense and perfumery manufacturers, as well as among manufacturers of beverages and soft drinks.

Main Uses:

1) The oil eliminates germs and bacterial infections from the body.
2) It is known for its expectorant and stomachic properties.
3) It is used as an affordable flavoring agent in confectionary products, beverages, etc.
4) The oil has healing properties and is effective against eczema, scalp infections and dandruff.