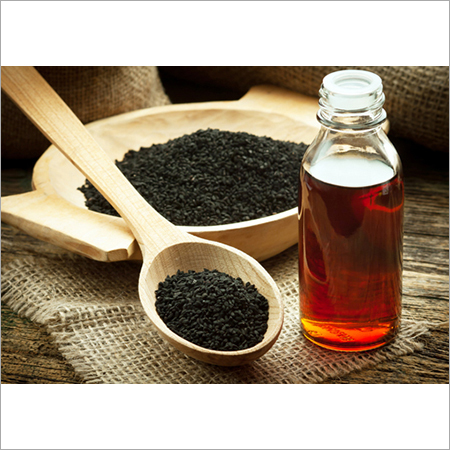 Product Description
Cumin Essential Oil, Cumin Black Seed Oil
What is Cumin Oil and how it is extracted ?
Primitively from the Mediterranean field, this is a small yearly herb about 50cm (20 inches) high, with green and narrow feathery leaves and small white or pink flowers, preceded by small oblong seeds. Far-famed since Biblical times, it is principally utilized for its digestive properties. The Egyptians utilized it for headaches. Cumin essential oil is excerpted from Cuminum cyminum (also known as C. odorum) of the Apiaceae (Umbelliferae) family and is also famous as Roman caraway and cumin. The Cumin Essential Oil is excerpted by steam distillation from the ripe seed and blends well with caraway, angelica and chamomile.

Chemical Composition of Cumin Essential Oil :-
The primary chemical components of cumin oil are cuminic, dipentene, limonene, cymene, pinene and phellandrene.

What are the Therapeutic properties of Cumin Black Seed Oil ?
Cumin Essential Oil is an antiseptic, antitoxic, diuretic, emmenagogue, bactericidal, carminative, nervine, stimulant, anti-spasmodic, digestive and tonic. It has a piquant and very penetrating odor.

What are the uses and health benefits of Cumin Oil ?
Cumin Black Seed Oil is useful as a warming oil and helps in relieving osteoarthritis and muscular pains.
For digestive system, it is a stimulant, which helps with colic, flatulence, bloating, dyspepsia and indigestion.
For the nervous system, it is a tonic and has an advantageous effect on migraine, headaches and nervous fatigue.
Cumin has an overwhelming smell and should be utilized very sparingly, yet it is well-advised as a non-toxic, non-sensitizing and non-irritant oil.
Cumin Black Seed Oil helps the digestive system and is facilitative for the nervous system as a tonic, and alleviates muscular pains and aches.

Precautions with Cumin Essential Oil :-

The Cumin Black Seed Oil comes with photo-toxic properties, so should not be used when the skin will be open to sunlight.
People having a sensitive skin should obviate the usages of this Cumin Black Seed Oil and it should be obviated during pregnancy.