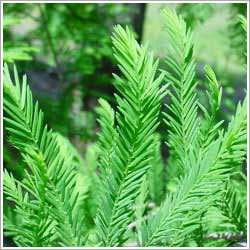 Product Description
Cypress Essential Oil

Botanical Name: Cupressus Sempervirens
Family: Cupressaceae
Cypress Oil is gotten from the pointer-bearing tree of deciduous and coniferous areas — the logical name is Cupressus sempervirens. Its tree is an evergreen one, with little, woody and rounded cones. This possesses scale like leaves and minor blooms. This effective oil is esteemed due to its capacity to battle contaminations, help the respiratory system, expel poisons from the body, and functions as invigorate that diminishes apprehension and nervousness. Cypress Oil is thought to be therapeutic oil that has numerous particular herbal highlights that incorporate resilience to dry season, air streams, wind-driven dust, slush and climatic gasses.
The oil can likewise help lessen the presence of cellulite that is the presence of cottage cheese skin or orange peel skin on the back arms, stomach, butt and legs. This is regularly because of liquid maintenance, absence of flow, powerless collagen structure and expanded muscle fat. Since Cypress Oil is diuretic, it enables the body to evacuate overabundance salt and water that can prompt liquid maintenance. It likewise empowers course by expanding blood stream. Utilize our oil topically to treat cellulite, varicose veins and whatever other condition, which is induced by poor flow, for example, hemorrhoids.
Benefits :-
Recuperates wounds and contaminations.
Treats muscle pulls and cramps.
Helps poison evacuation.
Advances blood thickening.
Dispenses respiratory conditions.
Regular antiperspirant.
Diminishes tension.
Cures cellulite and varicose veins.
Shipping Options:
We have shipping our goods by Air as well as Sea and also shipping i.e. DHL, FedEx, UPS, TNT, & EMS.
| | |
| --- | --- |
| Product | Cypress Oil |
| Lot No. | As mentioned on label |
| Manufacturing Date | |
| Best before | |
| Appearance | Fluid liquid |
| Colour | Colourless |
| Odour | Warm, Woody typical odour |
Physico-Chemical Properties:-
| | |
| --- | --- |
| Specific Gravity At 15° | 0.860 To 0.891 |
| Optical Rotation | + 4.32 To +29.20 |
| Refractive Index 20° | 1.4700 To 1.4821 |
| SAP Value | 5.1 To 19.6 |
| Solubility | 2 to 10 volume of 90% |