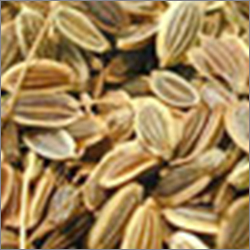 Product Description
Dill Seed Oil for Skin

Description & Extraction of Dill Seed Essential Oil :-
Dill is the plant that is utilized to make oil and has two variations: Anethum Sowa (Indian dill), that is developed in many areas of India as a frosty climate crop and the other one is Anethum graveolens (European dill) that is developed in England, Romania, USA, Germany, Turkey and Russia.

Again, there are two sorts of oil that comes from dill: dill weed oil and Dill Seed Oil for Skin. The previous is acquired from the develop seeds by steam refining, while the last is acquired from the herbs by steam refining. These two sorts of dill oil likewise vary in color and smell. While the shade of Dill Seed Oil for Skin is somewhat yellowish to pale brown fluid, Dill Seed Essential Oil possesses light yellow to yellow fluid. Further, our oil is acclaimed for the caraway-like smell since it possesses a higher carvone matter contrasted with dill weed oil.

Chemical Composition :-
Our Dill Seed Essential Oil's chemical constituents include α-pinene, decanal, β-elemene, caryophyllene, carvone, dillapiole, limonene, γ-Terpinene, terpinene-4-ol, cis-Dihydrocarvone and trans-hydrocarone.

Uses & Precautions of Dill Seed Oil for Skin :-
Antimicrobial — It includes a high solution of carvone.
Antispasmodic — Its calming and relaxing impact can assist conciliate spasmodic attacks.
Sedative— Our dill seed oil additionally has a calming impact that may help in initiating laziness

Shipping Options :-
We have shipping our goods by Air as well as Sea and also shipping i.e. DHL, FedEx, UPS, TNT, & EMS.
Attributes of Dill Seed Essential Oil :-

| | |
| --- | --- |
| Product | Dill Seed Oil 60% |
| Appearance | Clear Yellow to Light Yellow |
| Odour | The odour is light and Fresh, Warm Spicy reminiscent of Caraway. The taste is warm slightly burring but pleasant and aromatically sweet. |
| Botanical Source | Anethum Graveolens L. |
| CAS No. | 8006-75-5 |
| FEMA No. | 2382 |
| FDA No. | 184.1282 |
| Manufacturing Date | Nov./2005 |
| Best before | Nov./2007 (Please follow standard storage conditions for better shelf life) |
| Specific Gravity | 0.946 (0.910 To 0.980) |
| Optical Rotation | +34o (+30o To +60o) |
| Refractive Index | 1.4890 (1.4860 To 1.4950) |
| D - Carvone | 60%+ |
| Alcohol Contents | Nil |
| Solubility | Soluble in Alcohol and other Organic solvents. |