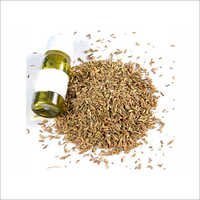 Fennel Sweet Oil
Price And Quantity
Product Specifications
Liquid Solid Extraction

Other Herbal Extract
Product Description
Description and Extraction of Fennel Sweet Oil:

The name comes from the Latin word 'foenum', which means 'hay'. It grows up to 2 meters (6 feet) in height and is a perennial or biennial herb, with green featherlike leaves and golden yellow flowers liked by bees. In Medieval times it is known as 'Fenkle' and is a much favorite herb with the Egyptians, ancient Chinese, and Romans, that considered it to be the symbol of longevity, strength and courage as well as of spirits. Not only did they employ it to fortify eyesight, but was also used for treating colic, snakebites and to rid dogs of insects.

Sweet Fennel Essential Oil is excerpted from Foeniculum vulgare var. dulce that is sweet fennel (also famous as F. officinale, F. capillaceum and Anethum foeniculum) of the Umbelliferae (Apiaceae) family and is also famed as Roman fennel and fenkel. Sweet fennel oil (the one we sell) is excerpted from crushed seeds by steam distillation and give an output 2 - 4 %. Bitter fennel oil, not utilized for aromatherapy, is excerpted from the crushed seeds and the total herb of the Foeniculum vulgare plant. The Fennel Essential Oil blends well with lavender, rose, geranium and sandalwood.

What are Chemical Composition of Fennel Essential Oil?

The main chemical components of Sweet Fennel Essential Oil are a-pinene, chavicol, limonene, 1,8-cineole, myrcene, fenchone, methyl, trans-anethole and aldehyde.

Toxicological Properties of Sweet Fennel Essential Oil:

Sweet Fennel Essential Oil is carminative, depurative, aperitif, antiseptic, antispasmodic, diuretic, emmenagogue, stimulant, stomachic, splenic, tonic, expectorant, galactagogue, laxative and vermifuge. It has a hereby, somewhat spicy smell, much like flavoring and is clear in consistency.

What are the uses and healthful benefits of Fennel Essential Oil?

1) Fennel Sweet Oil is a curative for digestive ailments such as flatulence, nausea, vomiting, anorexia, dyspepsia, constipation, colic, and hiccups. It is also utilized in cases of obesity, as it boosts that 'full feeling' and has a diuretic effect, which helps in dispersing cellulite.
2) For mental health, it provides courage and strength in the face of hardship. It has a toning and cleansing effect on the skin, helping with injuries, sorting out excessive oily skin and fights with wrinkles in more mature complexions.
3) Relief in the digestive system, assist with fatness and toning the skin.
4) Can be used as an appetite stimulant in cases of eating disorder, and to assist strength and courage in the face of hardship.

Precautions with Sweet Fennel Essential Oil:

1) Sweet Fennel Essential Oil is compelling and shouldn't be utilized in large doses, as it may have a narcotizing effect. It should be obviated altogether in pregnancy as well as cases of epilepsy.
2) It comprises high quantities of trans-anethole and for that ground people with cancers of estrogen, pregnant women, breast-feeding mothers and the women suffering from endometriosis should avoid it completely.
3) Can be utilized as a blended massage oil or dilute in the bath for fixing a puffed stomach, extra wind, griping, irregularity and different other digestive problems. It also acts as a diuretic, which removes extra water and starts the breakage of cellulite.

Trade Information
Telegraphic Transfer (T/T), Cash in Advance (CID)

2-3 Per Day
Sample costs shipping and taxes has to be paid by the buyer

HDP