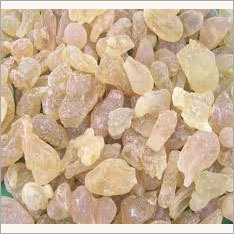 Product Description
Frankincense Essential Oil
Product Name: Frankincense Essential Oil
Essential Oil: Frank Incense
Latin Name: Boswellia carterii
Botanical Name: Boswellia Serrata (Fam: Burseraceae)
Odour: Resinous and incense-like. Balsamic and slightly camphoraceous. Rich, sweet, with a dry quality
Production Method: Steam Distillation
Source: Resin
Appearance: Pale yellow

Blends Well With: Citrus oils like Orange, Bergamot, Neroli, Lavender, Clary Sage (for high flying spirits!), Patchouli & Vetiver, Rose and Sandalwood

Aromatherapy Properties of Frankincense Oil :-
Visualizing, spiritually connecting, centering. Probably the most introspective oil. Balances extremes of emotion and restores inner tranquility. Clearing, purifying, warming, uplifting and revitalizing.One of the best aromas for creating a meditative enviornment

Suggested Application:
2If you are purchasing this Essential Oil blended with Jojoba, increase the number of drops you add to your body care or bath according to your liking. You can use oils blended with Jojoba in a diffuser, but it is not recommended in diffusers that work with cotton pads - Car Diffuser, Scent Ball, Spa Scenter - or nebulizers. If using an aromalamp or Aromaland's Aromashell it will leave an oily residue that can be washed away; but do not overheat the lamp dish!

Physico-Chemical Properties of Frankincense Essential Oil :-
Specific Gravity: 0.885 To 0.910
Optical Rotation: +12 To +18
Refractive Index: 1.4790 To 1.4795
Solubility: Soluble in Alcohol and other organic solvents.
Precaution (if any):
No known toxicity. GRAS (Generally Regarded As Safe) approved by the FDA as food flavor.