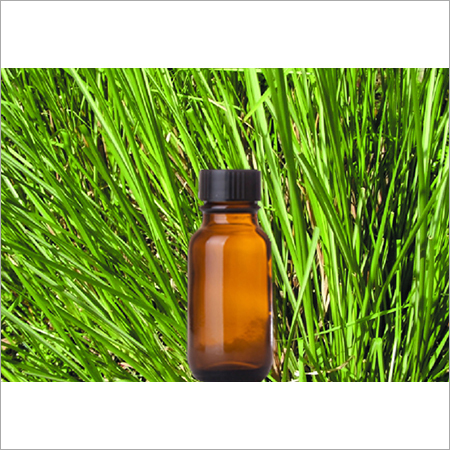 Product Description
Gingergrass Essential Oil
Description & extraction of Ginger Grass Oil :-
Our ginger grass oil (Cymbopogon martinii) is a type of grass which is the lemon grass variety local to Indochina and India yet broadly developed in many areas for its sweet-smelling oil. It is acknowledged by the basic name that is palmarosa. Other normal names incorporate Indian geranium, rosha grass or rosha and gingergrass. It is a perpetual developing botanical plant having long thin stems with terminal blooming tops. Further, the Gingergrass Essential Oil is obtained from the grass, which is extremely fragrant.

Uses & Precautions of Gingergrass Essential Oil :-
Give help from nervousness, strain, and cerebral pains; while empowering property battles exhaustion and gives renewal. It fortify state of mind when feeling stressed out or low.
Our Gingergrass Essential Oil enhances blood flow as well as offers calmness.
Gingergrass Essential Oil is extremely useful to cure cough, throat allergies, cold and sinusitis.
Also, ginger grass oil is the ideal treatment of inflammation, joint pains, sore muscles, muscle pains, etc.

Properties of Gingergrass Essential Oil :-
Our Ginger Grass Oil is anti-emetic, antispasmodic, carminative, expectorant, laxative, stimulant, sudorific, tonic, analgesic, antiseptic, bactericidal, cephalic, febrifuge, rubefacient, and stomachic.

Shipping Options :-
We have shipping our goods by Air as well as Sea and also shipping i.e. DHL, FedEx, UPS, TNT, & EMS.