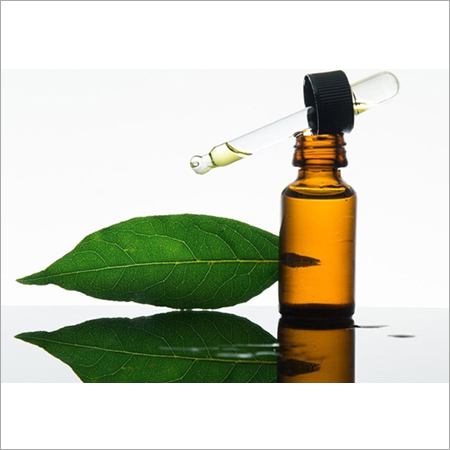 Product Description
Laurel Leaf Essential Oil
Description, origin and extraction of Laurel Leaf Oil :-
Bay essential oil is excerpted from the Laurus nobilis tree, of the Lauraceae class and is also famed as Mediterranean bay, sweet bay and laurel. The leaves are gathered from the tree, which is at least 5 years old and are capable to steam distillation. The extraction normally yields about 0.5-1.5%. The Laurel Leaf Essential Oil mixes well with other oils including coriander, eucalyptus, cedar wood, geranium, lavender, lemon, orange, ginger, rose, rosemary, juniper, thyme and ylang-ylang. It lies in its warming and calming effects on feelings and general aches and pains, including rheumatic pain sensation. It also sets the digestive system, extra gas and also acts as a tonic for the kidneys and liver. In small quantities it has a stirring effect, while larger dosages make a sedating effect. The Laurel Leaf Essential Oil is also helpful for hairs and scalp and is mostly utilized to combat hair loss. It is utilized with success in the treatment of strains, twists and bruises.

Chemical Components of Laurel Leaf Essential Oil :-
The chemical composition of the Laurel Leaf Oil includes; a-pinene, limonene, linalool, b-pinene, myrcene, neral, a-terpineol, methyl chavicol, eugenol, geranyl acetate,and chavicol.

What are the healthful uses of Laurel Leaf Oil ?
The Laurel Leaf Essential Oil can be utilized in the treatment of rheumatism, circulation problems, colds, neuralgia, flu, dental infection, muscular pain, hair growth, diarrhea and skin infections.
The Laurel Leaf Essential Oil has incorporates high Eugenol content and may bother the skin and mucus membranes, so it should be used with cautiousness on the skin.
Pregnant women should obviate the uses of this oil.