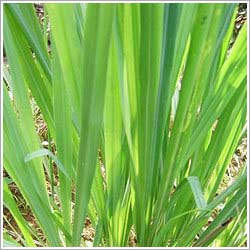 Product Description
Family:
poaceae
What is Lemongrass Oil?

The oil is obtained from the Lemongrass, which is a herbaceous plant, belonging to the grass family of Poaceae. The oil has a fresh and light lemony fragrance with an earthy undertone. The oil is highly relaxing, soothing, stimulating and balancing. The compounds included in the oil are noted to have insecticidal, antiseptic, anti-fungal, and anti-inflammatory properties. Also noted by the name of Cymbopogon, this is a genus of approximately 55 species of grasses.

What are the health benefits of Lemongrass Oil ?

The Lemongrass Oil is an optimal source of essential vitamins such as vitamin B1, B2, B3, A, B5, B6, folate and vitamin C. It also comes with various essential minerals such as phosphorous, manganese, magnesium, calcium, zinc, copper, potassium and iron.

The healing benefits of this oil is listed as follows :

Reduces the pain sensation of stomach
Relieves headaches
Helps in killing germs
Reduce the fever
Assists in boosting energy
Relieves abdominal as well as muscle pain
Works as an astringent
Comforts digestive tract spasms
What are the mundane significant usages of Lemongrass Oil ?

Natural Deodorizer : Natural and innocuous air freshener or deodorizer, helps in customizing the natural fragrance.
Skin Health : Works as an effective cleanser for all skin types, incorporated with astringent and antiseptic.
Hair Health : Useful in strengthening the hair follicles.
Shipping Options:
We have shipping our goods by Air as well as Sea and also shipping i.e. DHL, Fedex, UPS, TNT, & EMS.
| | |
| --- | --- |
| Product | Lemon Grass Oil |
| Lot No. | LG - 2810/2010 |
| Manufacturing Date | June. 2010 |
| Best before | June. 2012 |
| Appearance | Fluid liquid |
| Colour | Light Yellow to Pale Yellow with reflection of Reddish Brown colour |
| Odour | The odour is strong, sharp, pungent & fresh-grassy Lemon type, Herbaceous or Tea like odour. |
| Botanical Source | Cymbopogon Flexuosus, Cymbopogon Citratus (FAM: Gramineae) |
| CAS No. | 8007-02-1 |
| FEMA No. | 2624 |
Physico-Chemical Properties:-
| | |
| --- | --- |
| Specific Gravity | 0.894 -0.924 (0.910) |
| Refractive Index | 1.4830 - 1.4890 (o.14878) |
| Optical Rotation | -3° To +1° (-0.6) |
| Main Constituents | Citral 70% + by GC |