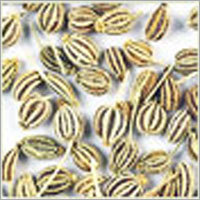 Product Description
Neroli Essential Oil
Family: Rutaceae
A primal description of Neroli Oil

This is an essential oil made from the blossom of the bitter orange tree. This has a sweet and honeyed fragrance, that is slightly metallic with green as well as spicy facets. This is a widely utilized floral oil in perfumery. Including the non-irritant, non-sensitizing, nontoxic and nonphototoxic substances, this highly effective and reliable oil can be blended with all citrus oils.

What are curative benefits of Neroli Oil ?

Surprisingly this essential oil is utilized in aromatherapy and proffers the following benefits :

Effective as well as therapeutic choice for the management of pain and inflammation.
Reduces tension & amend the symptoms of menopause.
Helpful in decreasing blood pressure as well as cortisol levels.
Effective intervention that can reduce the stress and promote the well-being endocrine system.
Neroli Oil works as antiseptic, bactericidal, antidepressant, aphrodisiac, carminative cordial.
Toxicological Properties:
Neroli oil are antidepressant, antiseptic, anti-infectious, antispasmodic, aphrodisiac, bactericidal, carminative, cicatrisant, cytophylactic, cordial, deodorant, digestive, emollient, sedative and tonic. Neroli Oil is not only has great therapeutic properties, but also has the most incredible smell. It has a greatly relaxing effect on the body and mind, relieving muscle spasms, calming heart palpitations and has a wonderful rejuvenating and regenerative effect on the skin, helping to prevent ugly scarring and fighting stretch marks.


Shipping Options:
We have shipping our goods by Air as well as Sea and also shipping i.e. DHL, Fedex, UPS, TNT, & EMS.
| | |
| --- | --- |
| Product | Neroli Oil |
| Lot No. | K - 76281 - 2007 |
| Manufacturing Date | April 2007 |
| Best before | April 2009 |
| Appearance | Fluid liquid |
| Colour | Almost colourless to light Yellow |
| Odour | Sweet Rose like fragrance, Floral under note |
| Botanical Source | Citrus Aurantium Linne Subspecies Amara L. (Fam: Rutaceae) |
Physico-Chemical Properties:-
| | |
| --- | --- |
| Specific Gravity At 25o C | 0.875 To 0.880 ( 0.875) |
| Optical Rotation At 20o C | +150 To 6o70 (+ 3.40) |
| Refractive Index At 25o C | 1.4730 To 1.4780 ( 1.4750) |
| Acid Value | < 1.8 |
| Ester Value | 25 To 44 (38) |
| Assay | Not less than 95% of Alcohol calculated as Nerol |
| Solubility | 1:9 in 50% Ethyl Alcohol |