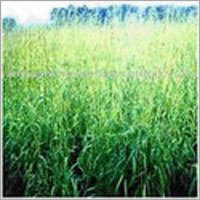 Palmarosa Oil
Product Code : 26
Product Description
Palmarosa Essential Oil
Family: Gramineae
Palmarosa Essential Oil – The Wonder Oil
Are you looking for a natural and healthy way for treating wounds? Or want to boost immunity? No matter what the reason is, our offered Palmarosa Essential Oil is an ultimate solution to all the problems in a natural way. Also known as Indian geranium, this oil is obtained from the tropical grass that has similarities with lemongrass and based on its rose like fragrance, it has been given this name. The lemony-herbaceous essential oil works to render exceptional effects on the skin and mind by restoring wellness defenses of human body. This oil is a perfect option for the people who want an organic way for keeping their skin at its best.
How to use this essential oil ?
For treating bad skin, it can be used by blending a couple of drops into the face pack or cream for re-hydrating the skin and minimizing the effects of wrinkles and fine lines.
It can be added with lavender oil in diffusers for minimizing the stress and rejuvenating the spirit.
Add this into bath water for having wonderful relaxation and spa like experience at home.
Wounds can be cleaned by mixing few drops of this oil with water.
Shipping Options:
We have shipping our goods by Air as well as Sea and also shipping i.e. DHL, Fedex, UPS, TNT, & EMS.
| | |
| --- | --- |
| Product | Palma Rosa Oil |
| Lot No. | As mentioned on Label |
| Manufacturing Date | Jan. 2010 |
| Best Before | Jan. 2012 |
| Appearance | Fluid liquid |
| Colour | Pale Yellow or Pale Olive colour |
| Odour | The odour is Sweet, Floral, and Rosy. |
| Botanical Source | Cymbopogan Martini varities Motia. |
| CAS No. | 8014-19-5 |
| FEMA No. | 2831 |
Physico-Chemical Properties:-
| | |
| --- | --- |
| Specific Gravity At 25oC | 0.8805 To 0.9007 |
| Optical Rotation At 25oC | -0.5o To +0.75o |
| Refractive Index At 25oC | 1.4750 To 1.4798 |
| Main Constituents | Geraniol |
| Free Alcohol | 62 to 84% (Calculated) as Geraniol. |
| Total Alcohol | 80 To 96% |