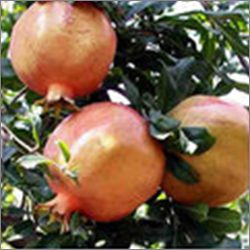 Pomegranate Seed Oil
Product Code : 18
Product Description
Removed from the seeds of pomegranate through frosty squeezing technique, our Pomegranate Seed Oil has been utilized since the old circumstances as an extraordinary oil for hair and skin. Customary utilization of the oil helps in maintaining the skin, imperfection free and moisturized for a supple and soft feel. Provided oil is amazingly rich and nutritious that is utilized inside and remotely for medicinal and cosmetic purposes. The regenerative properties of provided Pomegranate Seed Oil make it an essential content in numerous healthy skin items. It is incorporated into most beauty care products formulas such as cleanser, shower gels, lotion, massage oils and different healthy skin items. It is likewise utilized like a diffuser and a vaporizer.
It is essentially made out of terpinenol, alpha pinene, limonene, Mycenae and sabinene. Just a pitiful sum is expected to accomplish positive outcomes. Offered Pomegranate Seed Oil gives a mitigating and hydrating help to individuals experiencing dermatitis, sunburned skin and psoriasis. The mitigating properties sooth aggravation and skin redness. It additionally mends the injuries and reestablishes skin soundness. Our Pomegranate Seed Oil helps channel supplement straightforwardly into the cell, quickening the procedure of cell recovery and revival.


Benefits :-


Revives skin.
Battles against free radicals.
Ideal for all skin sorts.
Mitigating nature.
Enhances skin surface.
Substance in hostile to maturing creams.
Cell reinforcement.
Revives dull and dry hair.
Promotes blood dissemination in scalp.
Clears scalp flotsam and jetsam.
Hostile to pruritic property.
Supports hair.
Summary:
The pomegranate is produced in hilly regions from Iran through to the Himalayas in northern India. The pomegranate plant is a small tree or a neat and rounded shrub. This has a growth of up to 12 to 16 feet. There exist the dwarf varieties of pomegranate as well. The trunk of pomegranate oil is covered by bark that is red brown in colour. It has stiff, spiny and angular branches.


Shipping Options:
We have shipping our goods by Air as well as Sea and also shipping i.e. DHL, Fedex, UPS, TNT, & EMS.
| | |
| --- | --- |
| Product | Pomegranate Oil |
| Lot No | 32C-2008-SU |
| Manufacturing Date | DEC.2008 |
| Best Before | DEC.2009(We recommend using the same with in 6 months) |
| Appearance | Oily Liquid |
| Colour | Clear, pale yellow |
| Odour | Oily liquid, practically odour less and with a mild characteristic taste. |
Physico-Chemical Properties:-
| | |
| --- | --- |
| Identification | IR spectrum by comparison with a Standard |
| Solubility | Slightly soluble in alcohol 96o. Soluble in Chloroform and ether. Insoluble in water. |
| Density at 25oC | 0.911 - 0.920 g/cm3 |
| Acid value | < 0.5 |
| Peroxide Value | < 10 meq O2/kg |