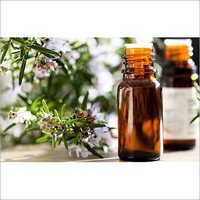 Rosemary Oil
Price And Quantity
Product Specifications
Product Description
Rosemary Essential Oil
Extraction Process of Our Rosemary Oil :-
Rosemary primarily comes from the botanical family named as Labiatae. The name of our product is acquired from Latin 'sea dew' or 'rosmarinus', because it is fairly attached to water. Further, the Egyptians, Greeks, Romans and Hebrews reasoned the herb as sacrosanct as well as in the Middle Eras, it was utilized to avert shades of malice spirits and utilized as a shield from plague. It was scorched in French clinics and health care centers amid plagues. Our Rosemary Essential Oil is a bushy evergreen shrub that develops around 4 feet (1.5 meters ) high with green-dark pin-formed leaves and light blue/lilac blossoms that honey bees simply cherish and is initially from Asia, however is at present developed in France, Yugoslavia and Tunisia. Rosemary Essential Oil has a translucent, strong reviving natural odor, is clear in shade and in addition, watery in consistency. It is extricated from Rosmarinus officinalis (otherwise called Rosmarinus coronarium) and is additionally called incensier. Our product is removed from the newly grown blossoming heads by steam refining.
Mixes well with: Our manufactured and supplied rosemary oil mixes well together with citronella, lavender, peppermint, cedarwood, geranium and lemongrass.
Chemical Combination: The fundamental chemical elements of our product are borneol, camphor, camphene, limonene, a-pinene, b-pinene, bornyl acetic, and 1,8-cineole.
Toxicological Qualities: Rosemary Essential Oil are pain relieving, astringent, cephalic, cordial, diuretic, hepatic, nervine, stimulant, tonic, antidepressant, carminative, cholagogue, digestive, emmenagogue, hypertensive, rubefacient and sudorific.
Applications and Precautions of Rosemary Essential Oil :-
Rosemary oil possesses an articulated activity on the cerebrum and the focal nervous system as well as is great for clearing the psyche and mental mindfulness, while possessing fantastic mind stimulant qualities and in addition, enhancing memory.

Rosemary Essential Oil assists with migraines, mental fatigue, nervous exhaustion, headaches and neuralgia as well as the antiseptic activity of rosemary oil is particularly appropriate for intestinal diseases, easing coliyis, flatulence, jaundice, diarrhea, dyspepsia, hepatic disorders and soothing pain related with arthritis, gout, rheumatism and muscular pain.

Our product additionally helps for palpitations, varicose veins, arteriosclerosis and poor circulation.

Rosemary oil ought not be utilized amid pregnancy and is unacceptable for individuals with hypertension or epilepsy.
Summary of Rosemary Essential Oil for Hair :-
Rosemary Essential Oil is useful for circulation issues, decongests the breathing tracts, hair and skin boosters, mental fatigue and pain alleviation for the system of muscles.

Vaporizers and Burners: In vapor treatment, rosemary oil can be highly effective for alcohol over indulgence, sinusitis, mental fatigue, physical tiredness, overwork and congestion. It also promotes the cerebrum, enhances memory and advances clear considering.

Mixed in the bath or massage oil: As a diluted in the bath or blended massage oil, our product can help with gall and liver issues, mucus congestion, cramps, spasms, overwork, arthritis, constipation, coughs, back pain, sinusitis, physical tiredness, muscular aches, pains, stiff neck, rheumatism, colds, diarrhea, bronchitis, scalp disorders and mental weariness.

Our Rosemary Essential Oil is almost transparent or dull yellow in color.

Smell: The scent is solid, new, woody-herbaceous, to some degree minty-forest like scent. The new notes vanish rapidly respecting a perfect woody-balsamic structure note, which timbers out in a dry nonwoody yet exceptionally wonderful and tireless ambivalent note.
Trade Information
Telegraphic Transfer (T/T), Cash in Advance (CID)

2-3 Per Day
Sample costs shipping and taxes has to be paid by the buyer

HDP