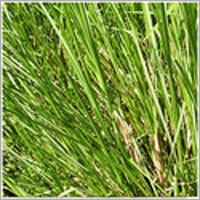 Vetiver Oil
Product Code : 34
Product Description
Vetiver Essential Oil
What Is Vetiver Oil ?
The oil is best-known as khus oil and comes with a heavy and earthy fragrance, which is redolent of patchouli but with a lemon-touch. It is believed to be a very calming, stabilizing and grounding oil. This oil is non-sensitizing, non-toxic, non-irritating, and and hence is taken as a safe product.

What are the extensive uses of Vetiver Oil ?
The oil is utilized in perfumery, soaps, room fresheners, cosmetics, oils and coolers.
Works as a flavoring agent in sorbets beverages and other foodstuffs.
Has an aromatic effect on the mind that is calming, balancing and grounding.
Healing Benefits bestowed by Vetiver Oil
The oil has notable actions as an antispasmodic, immune-stimulating and antiseptic. This is sedative and warming to the nervous system, and stimulating to the circulatory system. Included with various calming as well as soothing properties, this is capable to drive away anger, irritability, hysteria and neurotic behavior.
Summary:
Vetiver oil has a calming and soothing effect on the nervous system and is helpful for muscular aches and pains, as well as having a positive effect on hormonal imbalance as well as relieving insomnia.

Shipping Options :-
We have shipping our goods by Air as well as Sea and also shipping i.e. DHL, Fedex, UPS, TNT, & EMS.
| | |
| --- | --- |
| Product | Vetiver Oil |
| Lot No | .K - 3259 – KE - 2007 |
| Manufacturing Date | July 2007 |
| Best Before | July 2009 (Please follow standard storage conditions for better shelf life) |
| Appearance | Viscous liquid |
| Colour | Amber colour to Grayish Brown, Olive Brown to Dark Brown colour |
| Odour | The odour is sweet & very heavy woody earthy reminiscent of roots & wet soil with a rich undertone of precious wood notes. Taste is not very powerful but resembles as to Asparagus. |
| Botanical Source | Vetiveria Zizanioides Stapf. (Fam: Gramineae) |
| CAS No. | 8016-96-4 |
Physico – Chemical Properties :-
| | |
| --- | --- |
| Specific Gravity | 0.986 – 1.011 |
| efractive Index | 1.5210 – 1.5300 |
| Optical Rotation | +14º 10` TO +25º |
| Main Constituents | Coumarin, Beta – Vetivone, Alpha – Vetivone, Vetiverol. |
| Solubility | Soluble in Alcohol and other organics solvents & in soluble in water. |